Testimonials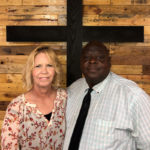 Sterling & Michele Thomas
We want to start by thanking God for our deliverance and salvation. God delivered us from drugs such as crack, meth and alcohol. Nothing, not even going to prison, being homeless or even losing our families was enough reason to stop. It was only through our surrender to our Lord Jesus Christ, that he stopped us in our tracks. We can both say that Jesus has rescued us from certain destruction that our addiction was leading us into. The Lord has done many miracles in our lives, including restoring our relationship with our estranged children, for which we are thankful and grateful. God's unconditional love has captured and healed our hearts.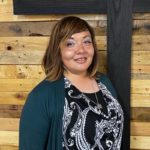 Rebecca Eva Reyes
I thank God for my salvation. I am so grateful for the miracle God has done in my life. I was a broken woman with a ruined life. I was dead in my transgressions and my addictions were all that I worshipped. Now I am free, Jesus is alive! He is still raising people from the dead, He is still healing and He's still forgiving the sinners. I never thought I could change, but God was willing to change me! In 2018 I came into the women's home and started my new life in Christ, and life and God are good!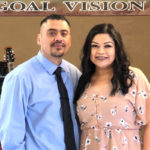 Pastor Rene' And Sister Marisela Cañez
Being completely delivered and set free from drugs, my wife and I felt the calling of God to come to the city of Phoenix, AZ and help those bound by the controlling habit of substance abuse.  We know, firsthand, the pain and suffering of a family with drug addicts. We were both struggling with our addiction in the streets of Calexico, CA when in 2004, we had an encounter with our Lord Jesus Christ. Now since then,  we have been working successfully with drug addicts and their families.  There are many families now living happy, and productive drug free Christian lives!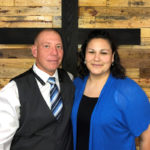 Nicholas & Suzanna Flores
We would like to thank God for our salvation and all the miracles He has done in our lives. He has pulled us out of a life of addiction, sin, and destruction. Our Addiction to Methamphetamines separated us from all our loved ones. Coming into the men's and women's home we started to work separately on ourselves and falling in love with Christ. Prison and our family were not able to change our lives, but Jesus was! Coming into the home was the best decision we made.  We are now married, our families are being restored and we continue to look forward to serving Christ.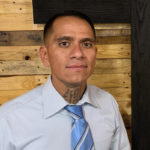 Luis Lozano
I want to give thanks to my Lord and Saver Jesus Christ for my salvation. He has taken me out of a miserable life of sin, addiction and gang violence. For many years, gangs and addiction, to meth, ruled my life. This lifestyle led me to serve 15 years in prisons all around the country. My loyalty to this makeshift family put me in situations that I am now ashamed of. But I am thankful to God Almighty for breaking those chains in my life; I have been delivered from drugs and am no longer part of a gang. Jesus has given me back the years that the enemy stole from me and restored my relationship with my family. Because of what Jesus did on the cross for me, I now live a life filled with joy, freedom, and especially peace.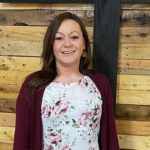 Kimberly Blokland
First and Foremost, I give all the glory and honor to Jesus Christ for my salvation. I am a U.S. Army Vet who has battled heroin addiction for 16 years. I came into the women's home in March 2018 and since then I have never been the same. God has delivered me and set me free from my addiction. I am so grateful for my recovery at the Phoenix Restoration Church. God used this ministry to save my life, as well as to give me a hope and a future.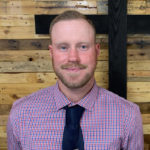 Eric Norman
I would like to thank God for my salvation and the miracle He continues to do in my life. I have always put every effort to have success in life, work, and college; however, during this pursuit I found myself with strongholds and problems I wasn't able to overcome. For ten years I had been fighting a losing battle with drugs and alcohol, it consumed everything. I became a person with no morals or values, full of resentment and heartache. I needed help! One day, in the depths of my struggle, I cried to God for help. That prayer was soon answered on February 29, 2016, When I came into the Phoenix Restoration Men's Home. I am still deeply involved in ministry sharing what God has done in my life. Jesus Christ has been the answer to my prayer.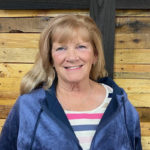 Diane Sheridan
First and Foremost, I give God all the honor and glory for my salvation and changing my life. Despite being a professional Registered Nurse, I became addicted to alcohol and was unable to stop drinking on my own. In June 2015, God opened the doors for me and I came into the women's home. It was there that I developed an intimate, personal relationship with Jesus for the first time in my life. I am now free from the bondage of sin and addiction. I am forever grateful to my Lord Jesus Christ and PRC.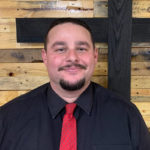 Creg Gomez
First and foremost, I want to thank the Lord Jesus Christ for my salvation. For as long as I can remember, I have been in search of something to make me complete. For some time, drugs and alcohol were the solution for my emptiness, but with them came a heavy price. With my addiction came loneliness, wreckage, hurt and a feeling of darkness that constantly tormented me. By age 19, heroin and meth became my biggest strongholds. I was diagnosed with Hepatitis C from sharing needles and, at age 28, I landed in prison. After having no where to go and no one to ask for help, I cried out to God and begged for his help, I was desperate. It was in July 2017, when I entered the Men's Home at P.R.C., that my relationship with Jesus Christ would begin to change my life. He has filled my heart and removed all emptiness.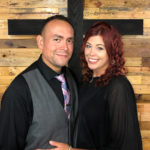 Christian & Angelica Perez
First, we would like to thank our Lord Jesus for our salvation. For many years we were both involved in a lifestyle that was surrounded by drug addiction and sin. Our years of addiction lead us to have problems in our family, community and personal life. It came to the point that everything seemed like a dead-end. It was only until we had nothing left that, at different times, we came to Phoenix Restoration Church. Since then we have both experienced the power of our Lord Jesus Christ. Through our restoration process we met and were married in April 29, 2017. We continue to serve our community through our ministry along with our son, Christian Jr. We are firm believers that Jesus Christ has the power to break the chains of addiction and sin.